有在露營的朋友們都知道,規劃裝備的過程既療癒又燒腦,光是帳篷,炊具類的選擇就百百種,一旦踏入露營坑就是條難以回頭的路,要如何從五花八門的品項中找到適合自己等級的裝備也是一門藝術。

墾樂這次推出的網桌是一種以高碳鋼材質為基礎的設計,改良了網桌展開時不好施力、容易夾手的缺點,就連outdoor女孩也能輕鬆駕馭。
表面處理是最流行的黑色與莫蘭迪灰噴砂,質感度更UP,同時兼具防銹效果,除此之外還有各種配件可以支援無限延伸、擴大,變成可靈活變化組合的系統式行動桌。


「從單身用到結婚、從一人席到流水席」

可滿足一人也可同時滿足多人,多樣的配件讓桌子同時也能是廚房,也能是客廳桌或餐桌,無論是露營菜鳥或是露營老手都很適合,建議剛入坑的露友們可以先依照自己的需求及人數多寡,慢慢添購。

墾樂多功能網桌除了能帶出門在戶外露營使用,平日也能成為家中的傢俱,是內外兼具的優質擔當。

Three Board
2*Grill Table
3*Board
1*Bag

※Exclusive structure for easy fold/unfold, anti-slack and away fingers caught.
※Quality laser branded logo board ; laser curved brand logo grill table
※Detachable board for chopping use, food plate and being just a quality table.
※Anti-fouling sandy blasting paint
※Scratch resistant silicone stand pad
※Carry bag with water resistant inner

Unfold:600*350*470 mm
Fold:600*350*60 mm
Weight:5.9kg
Material:Iron, Bamboo, Oxford Fabric
Colour:Sandy Black, Morandi Grey

It's comforting but mind-boggling to prepare gears to friends love camping. Tons of choices for tents, cookwares and so on, it's almost no turning back once embracing outdoors life. Sometimes we thought ourselves needing a course to learn how to get done suitable gears for ourselves from diverse options.

KENLUCK reinvents an exclusive structure to make it easy fold/unfold, anti-slack and away fingers caught. Friendly design from junior to senior users. Two color options, oblique matte black and trendy Morandi made of anti-fouling sandy blasting paint, makes it more elegant ever! In addition, KENLUCK IGT launched with a vivid concept that various parts extend the possibility for amazing using style.

"From single to family ; alone to buffet"

Different assemblies support single person use or the need for party tables, transformed by diverse using style, could be kitchen counter, living room table, dinner table and so on. People could add extending tables or parts according to actual need.

KENLUCK IGT series is as a pragmatic pal, well accompanied to nourish in-house/outdoors living styles.


↑同步日本市場友善收折結構 (易拆裝/防鬆脫)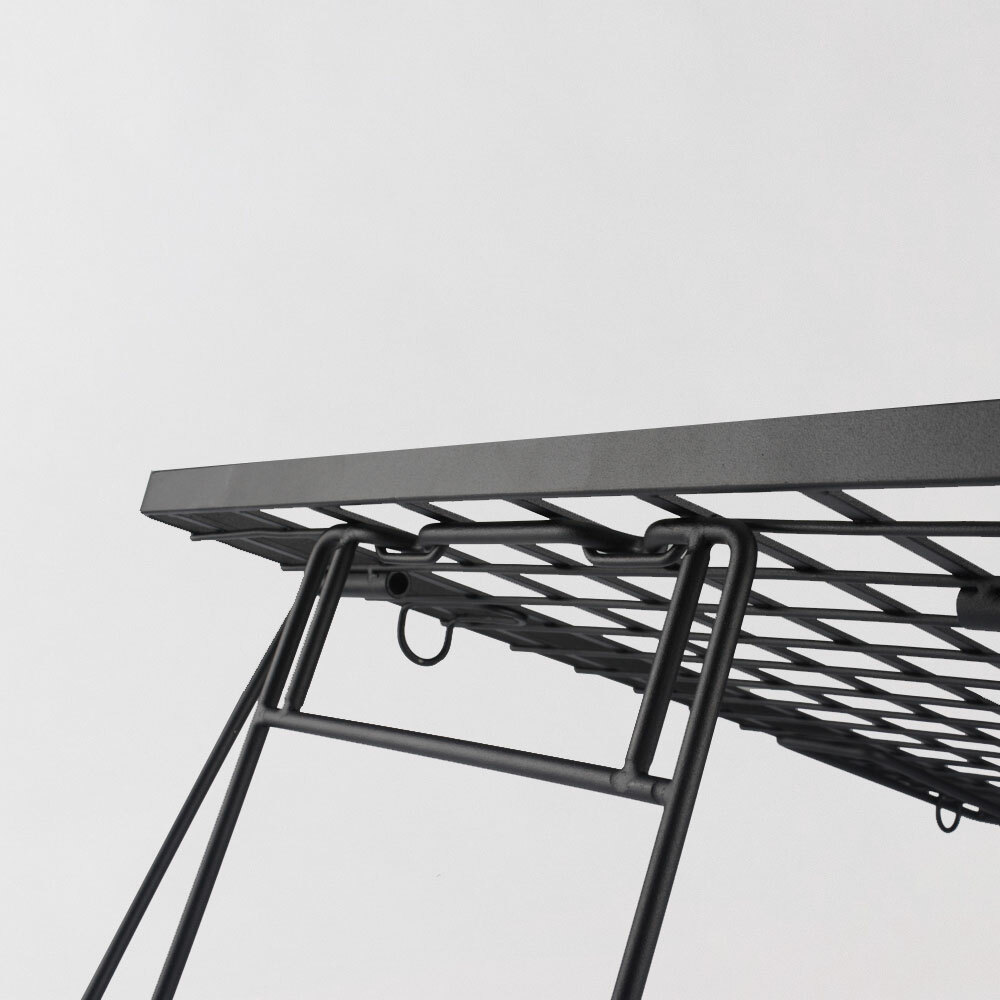 ↑同步日本市場友善收折結構 (易拆裝/防鬆脫)